Upcoming conferences
SE Conference 20 Amsterdam
Location: Amsterdam, Netherlands
Date: 30th September - 1st October 2020
SAMPE Europe seeks high-quality technical papers that focus on Challenging Applications in advanced composites materials, their processes, research, and development for the SAMPE Europe 2020 Conference in Amsterdam, Holland from 30 September - 01 October 2020.
The conference program also will include:
• 35th Sampe Europe Students Seminar
• Benelux Master Students Session
• Exhibition of sponsors and Table Tops
• Dutch Composite Fieldlabs Pavilion
• Composite Research & Education Pavilion
• CompositesNL Pavilion
• Elevator pitches for Industrial Innovations
The Future Composite Footprint
Conference registration possible from 1st of July 2020.
SE Summit 21 Paris
Location: Paris, France
Date: 8th March 2021
Monday 8 March 2021 - the day before the JEC World Paris opens its doors - SAMPE Europe will hold its Executive Summit. Location is the Pullman Paris Tour Eiffel Hotel, just aside the Eiffel Tower.
We earlier informed you that JEC World in Paris was postponed due to the Corona issues. As the new date in May was also not possible JEC asked their exhibitors and partners about new dates. The decision made is that JEC World 2020 will be postponed till 2021. This means JEC World 2021 will be held Tuesday 9 till Thursday 11 March.
As our SUMMIT has a close relationship to JEC we will postpone our SE SUMMIT accordingly. This means the SE SUMMIT 21 will be held Monday 8 March 2021.
Membership
5 Main reasons to become a member of SAMPE Europe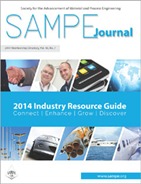 Network Opportunities
Meetings, Seminars, and Literature
Membership Discounts for Conferences & Exhibitions
Free Technical Papers
SAMPE Journal Subscriptions
News
6-05-2020
SAMPE EUROPE - SUMMIT CONFERENCE PARIS 2021 We earlier informed you... Read more